Yerington Nevada we are excited to announce, that we will be holding a grand opening celebration! The event will take place Saturday, July 9th from 11AM to 3PM at our store located at 1001 Goldfield AVE. in Yerington. We will have our prize wheel so everyone has a chance to walk away with a prize. We will be holding raffles with chances to win multiple fantastic prizes! Such as VIP tickets to Night in the Country. What does VIP get you? Well, it gets you the ultimate Night in the Country experience, access to Toyota main stage performances Thursday-Saturday, VIP tent access, A VIP Breakfast on Saturday, exclusive bar access with unlimited drinks at Club 149, access to club 149's private stage with live music on Friday and Saturday, and all the other VIP, Superfan, and GA benefits!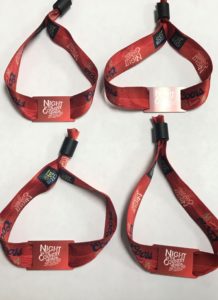 But it won't just be us here at Golden Gate Celebrating with you. Several of our vendors are joining in on the party. Pepsi, Coke, and Krispy Krunchy Chicken will all be joining us and giving away free samples. Did we mention KOZZ will be hosting it all with a live remote from 11AM to 2PM?
So be sure to stop on by its bound to be a good time. We look forward to seeing you there Yerington!
LATEST GOLDEN GATE NEWS
Yerington Nevada we are excited to announce, that we will be holding a grand opening celebration! The event will take place Saturday, July 9th from 11AM to 3PM at our store located at 1001 Goldfield AVE. in Yerington. We will have our prize wheel so everyone has a chance to walk away with…
READ MORE »
We are excited to announce that Golden Gate in Battle Mountain Nevada is complete and fully open. Located at 1001 Goldfield Avenue the site is be equipped with 14 fueling stations to get you and your vehicle back on the road, and truckers we will also have you covered. The site has a separate diesel…
READ MORE »
Garbage Pail Kids: GPK Goes on Vacation, featuring some of the grossest, snottiest, crazy gags from around the globe will be coming to Golden Gate this December! So, keep an eye out for all-new artwork & gags, sketch cards, 3 collectible luggage tins, and artist autographs the next time you…
READ MORE »